These 3 puppies were so much fun. Born on the Summer Solstice 2007
Sire - Elvis Dam - Priscilla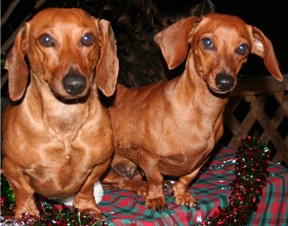 The following pics are of Daisy, Millie and Despereaux growing up.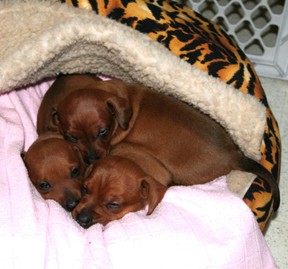 Loving the Snuggled Tails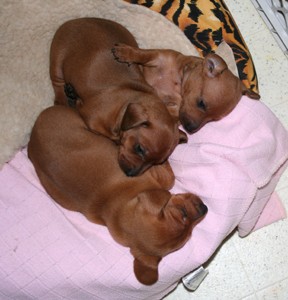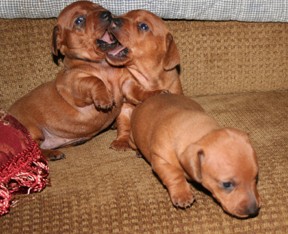 Still loving the Snuggled Tails Girl fight!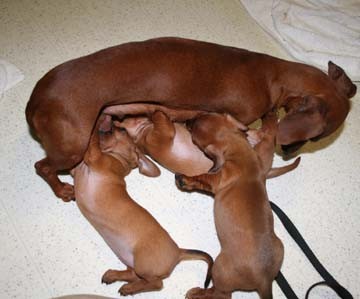 Car Mechanics (Weaning)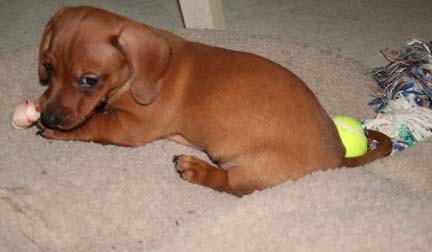 Despereaux was a lover not a fighter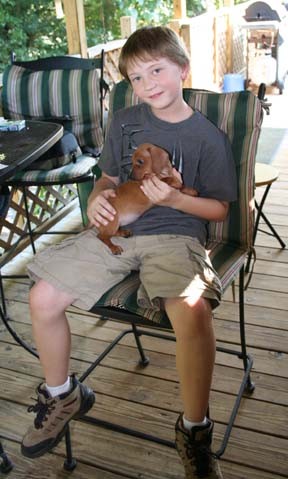 Despereaux and his new buddy.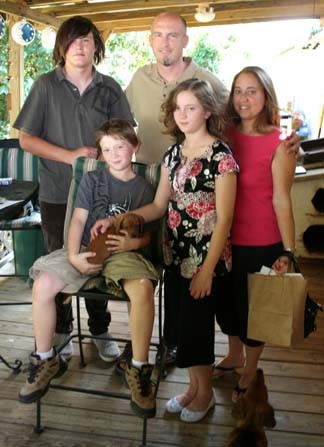 Beautiful Family Despereaux is in Huntsville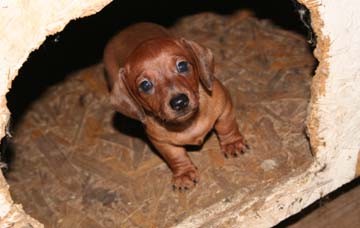 Millie loved that old dog house, lol.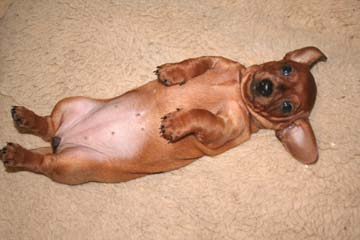 She's a very silly girl.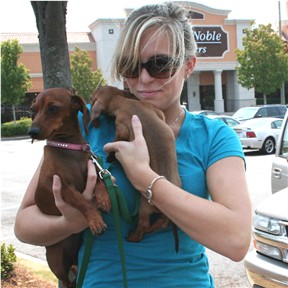 Millie lives with her full sister from Priscilla's first litter. They loved Maizie so much, they wanted another of our puppies! They are all living happily in Auburn. Aren't all 3 of them pretty?
Now here is my heartbreaker, Daisy. She stayed with us a long time so that her new mom would be able to spend time with her. We didn't want to let her go.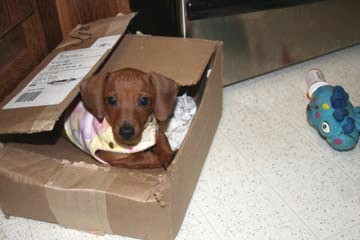 Daisy decided she wanted to live in a box. Why not?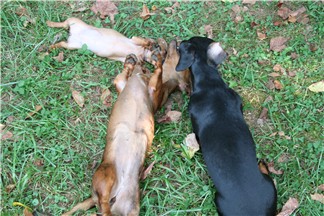 Dixie and Maggie teaching Daisy to pretend fight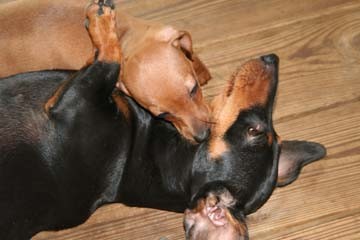 Maggie letting Daisy "win"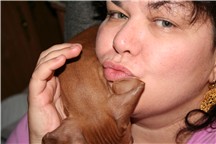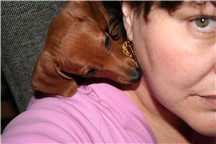 Last night with Daisy. My heart was breaking. I cried for a long time. See how I'm making sure I look so sad? I sent these pics to her new mom the night before she came to get her, hoping she'd feel sorry for me and let Daisy stay. But, she didn't. New mom to Daisy is a sweetheart. She has sent pics of Daisy and I realized she had promptly forgotten me and was happy to play with Shorty and a cat. I'm not sure, but I think I saw signs she is Queen of the house there, too. I saw a big bin of new toys in the pics. So, in the end, I was so happy she was where she belonged. She lives in the Montgomery area. She had to promise and pinky swear she'd send pics regularly. : )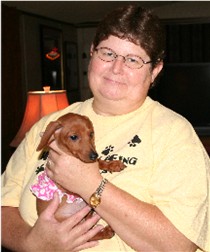 Daisy's New Mom