PAST LITTERS - PAGE 4

Elvis- Sire Maggie May - Dam
Date of birth: 10-15-2007
3 Boys!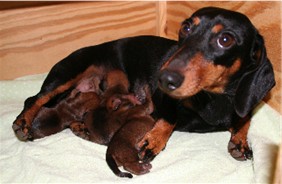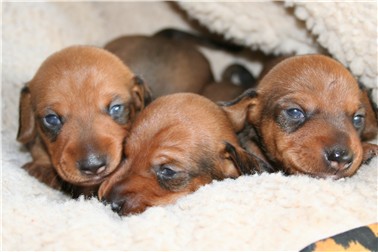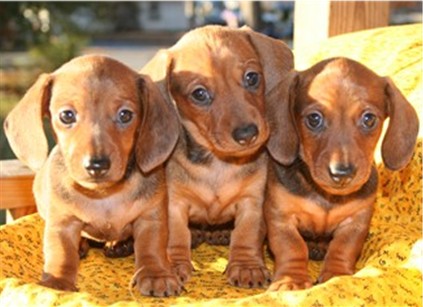 Dwight:

Dwight was the 1st of the 3 boys to leave. He lives in Georgia with the beautiful lady in pic above and her husband. He'll have lots of boys to play with there. I'm so happy for him and his new family!

Chester:

Chester was the 2nd to go. He was also the smallest. Not a runt! Just the smallest. He now lives in the Tampa, FL area with a beautiful young lady. I hate I didn't get pics of her and her brother. They were so nice. He's got a German Shepherd friend now, too.



Duncan: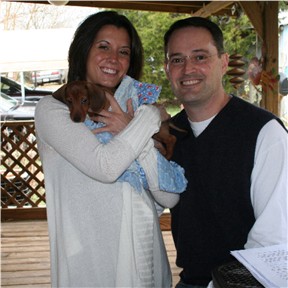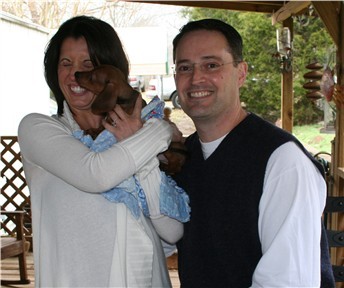 Duncan is another Georgia boy now. His new family adore him. I think his new lady is a quick study in how fast Baby Dachshund hummingbird tongues are! And, sneaky, too! They got him at 10 weeks. I wish them all a happy, wonderful life.

Now just some snapshots of the 3 boys together: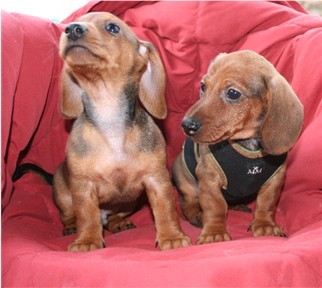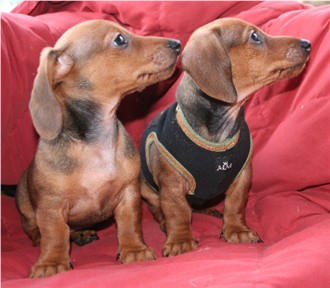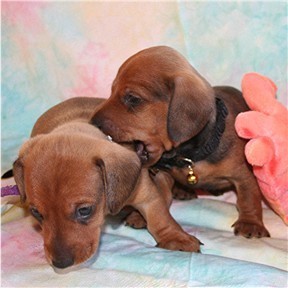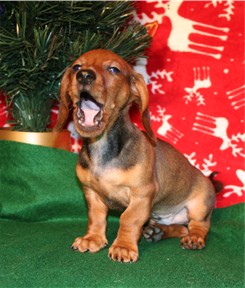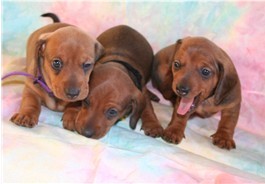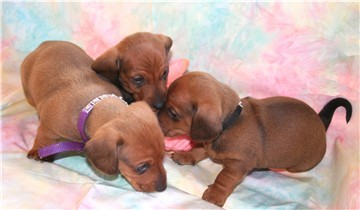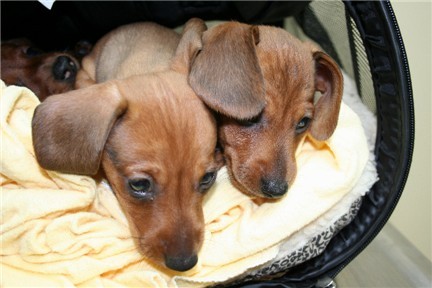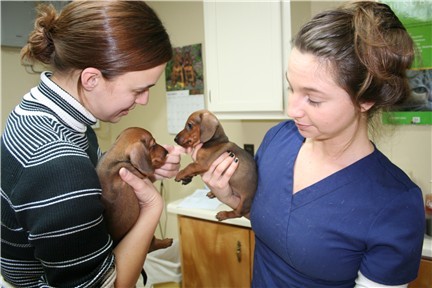 I love and miss them all. New families, if you would send pics, it would make me very happy!