Past puppies
Page 2


Maggie May and Elmo pups born 7/29/06
Louise went to a fabulous home. We are keeping Thelma. Her name is now Dixie.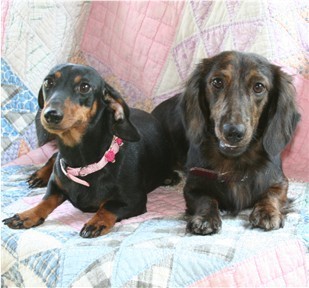 Dam and Sire
(Maggie and Elmo)





The girls. 09/01/06 5 weeks old.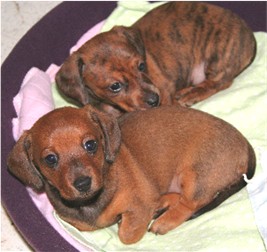 THELMA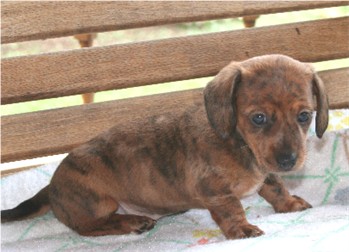 Louise
Smooth red with black overlay (will fade in time)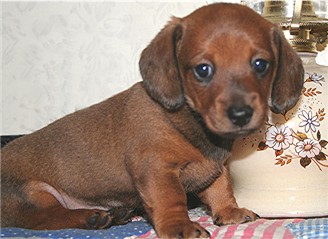 Here are images of the girls from birth on.

We have a new litter of puppies! Two females born June 29th. They are Maggie and Elmo's . Precious little things.

Maggie, the dam, is a black and tan. Elmo, the sire, is a long hair red brindle with dappling. Their litter names are Thelma and Louise.
They were only a few hours old when this pic was taken.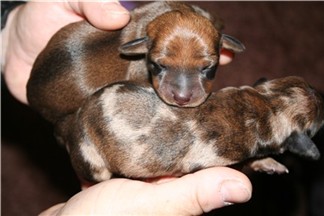 Day 1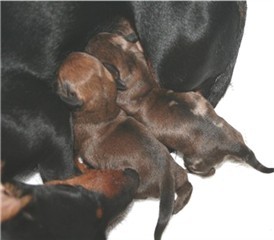 5 days old! 8/3/06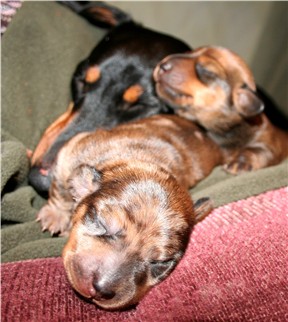 Louise. 2 weeks old! Eyes beginning to open.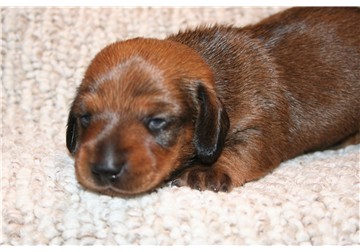 Thelma. 2 weeks old! She's a smooth brindle with dappling. Very unusual coloring.

Her face is brindled.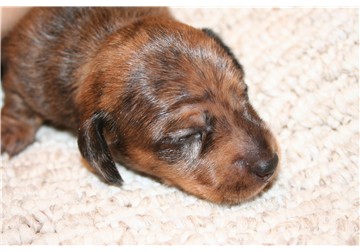 This is her dappled side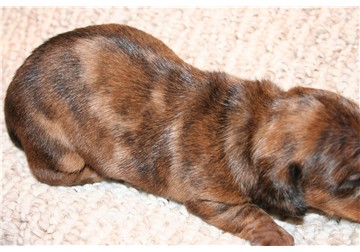 This is her brindled side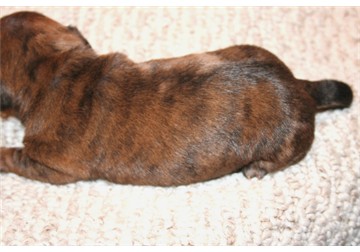 Isn't that cute?





4 weeks old. Thelma:





back to top